Oily Skin
Advanced Skincare for Oily Skin
SkinCeuticals corrective serums for oily skin improve the appearance of skin by absorbing excess sebum to minimize shine, decongest and improve the appearance of visible pores, and prevent the appearance of blemishes.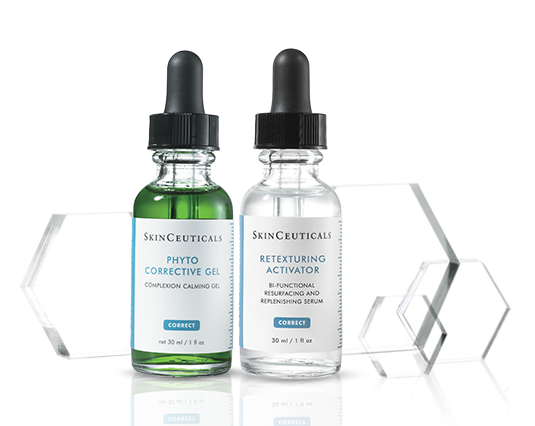 High-concentration anti-wrinkle cream formulated to improve the visible signs of aging caused by advanced glycation end-products (A.G.E.)

A daily multi-action lightweight lotion that reduces the appearance of stubborn skin discoloration and improves skin tone.

Emollient treatment helps improve environmental damage, while smoothing and refining the lips surface

An eye serum-in-a-gel that provides advanced environmental protection while reducing the look of puffiness, visible signs of fatigue, and under eye circles.

A patented daytime vitamin C serum that delivers advanced environmental protection and improves the appearance of fine lines and wrinkles, loss of firmness, and brightens skin's complexion.

Chemical peels administer alpha and beta hydroxy acids in a controlled solution to exfoliate skin and diminish acne or signs of aging.

A personalized corrective serum just for you.

Nourishing facial moisturizer restores and maintains daily moisture for normal to dry skin.

Therapeutic moisturizing cream that protects and soothes compromised skin

Exfoliating toner helps refresh skin and smooth skin texture while removing excess residue.

A rich, hydrating crème helps reduce puffiness and improves visible signs of aging around the eye area.

Mild cream cleanser removes impurities and excess oil, while soothing and calming dry or sensitive skin.